As we have created a new product line for endurance athletes - ENERGY+, we then needed someone to test it on a really tough endurance test. We decided to send our CEO Simon Mastnak, a long-time cyclist, to test it out. We knew immediately that we had found the perfect man for the job. Our team of experts prepared an Energy+ package for him and the very next day Simon was off to France for a truly brutal challenge!
On Saturday, 24.9.2022, Simon took off to access the top of Mont Ventoux pass, taking with him Energy + products. And that would be not one time, but three times! The "Cinglés du Mont Ventoux" challenge is a climb up Mont Ventoux on all three mystical roads in the same day. It has been declared one of the most difficult mountain passes of the Tour de France by many Tour de France winners. With a length of 21 km and an altitude difference of 1600 m, Mont Ventoux is a real mountain beast!
There are three main paved roads leading to the summit of Mont Ventoux: from Bédoin, Malaucène or Sault, and the challenge is to reach the summit by each of the three routes in a single day! The name "Club des Cinglés du Ventoux" translates into English as "The Mont Ventoux Fools' Club", and from that alone you can imagine how insanely difficult this challenge is.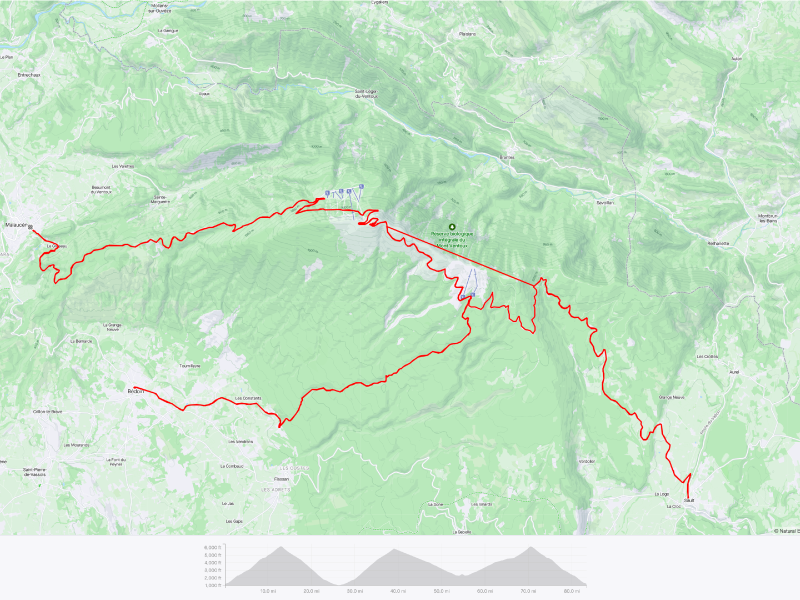 Cycling on Mont Ventoux is very challenging, so the Cinglés du Mont Ventoux should not be taken lightly. It requires good physical fitness and a little bit of help, which our CEO also had.
Simon took with him Proteini.si's Premium Energy gel, Premium Isotonic and Magnesium, plus a KZS Protein Bar. He drank one gel every 20 minutes on each climb to replace the energy he lost and had a sip of Isotonic every five minutes to prevent muscle cramps. He had a KZS protein bar before the last climb and at the top of Mont Ventoux he drank a bottle of magnesium drink, which helped him reduce fatigue and exhaustion.
After seven hours on the bike and 5700 calories burnt, Simon managed to climb Mont Ventoux three times in one day. He overcame the challenge without cramps and without too much energy drain. In addition to his physical fitness and willpower, products from the Proteini.si Energy+ line played an important role in achieving his goal.
To make your endurance challenges as easy as possible, this week only we're offering you 10% OFF on THREE ENERGY+ products: Proteini.si Premium Energy Gel, Proteini.si Premium Isotonic and Proteini.si Magnesium.
The special offer is available from 3.10. to 9.10.2022 or while stocks last!
Author: Tina Kamenšak

Category: Events

Published: 30.09.2022 15:21